Our Neighborhood
Things to do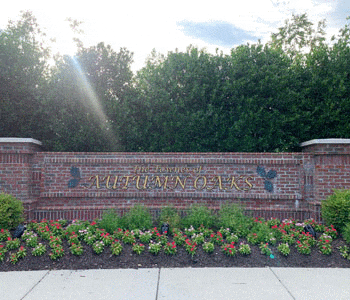 Autumn Oaks features walking trails that tie into the W&OD biking trail, tot lots, a gazebo, wooded backdrops and are in close proximity to shopping and dining at both Reston Town Center and Dulles Town Center. Nearby you'll also find a public golf course, indoor and outdoor tennis and an award winning community center to name a few activity locations.

Find more things to do near us




Shopping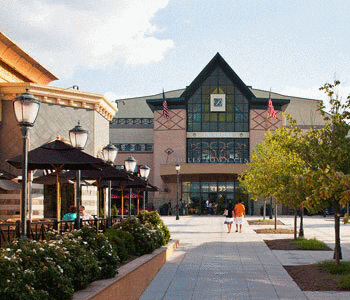 Dulles Town Center is a two-level shopping mall including the Regal Dulles Town Center 10 movie theater and stores such as JCPenney, Sears, Macy's plus more than 185 specialty shops including The Gap, Abercrombie and Fitch, Dick's Sporting Goods, Washington Redskins Official Store, and much more. Restaurants at the Dulles Town Center include a variety of tasty quick places to eat at the food court and is surrounded by Romano's Macaroni Grill, Red Lobster, Long Horn Steakhouse, Red Robin Gourmet Burgers and much more. Also close by is Wegmann's "superstore" or "megamarket" type, with a large area, a variety of foods and in many stores, Market Café in-store dining areas. Dulles Crossing Plaza is located near Dulles Town Center which has Sam's Club, Walmart, Lowe's and Bank of America. Costco is located in Sterling at 21398 Price Cascades Plaza. 


Living in Loudoun County Virginia
Loudoun County is one of the best places to live in Virginia and is known for great for all of its beauty, history, and job growth. In Loudoun County there are a lot of restaurants, coffee shops, and parks. The public schools in Loudoun County are highly rated.

We also think Loudoun County should be noted for its sense of humor! Have you checked out the Loudoun County Government website lately? If not, you are missing out on some fun facts! Isn't "Loudoun" misspelled a lot? - Unfortunately, yes. As a matter of fact, one of the words used most frequently in search engines to find Loudoun County is "Loudon," a misspelling. We recommend using the correct spelling for best results.

"Why is Loudoun spelled with an extra "u"? - The county takes its name from the spelling used by John Campbell, a Scottish nobleman who became the 4th Earl of Loudoun. He was the onetime Commander-in-Chief of the British Armed Forces in North America and Governor of Virginia." "How old is the Loudoun County courthouse? - The old courthouse building was completed in February 1895. Construction had begun with the laying of the cornerstone on April 24, 1894. This is actually the third courthouse built on the site." Curious about the "Frequently Asked Questions?" Then click here Loudoun County Government for all the information you ever WANTED to know about Loudoun County!